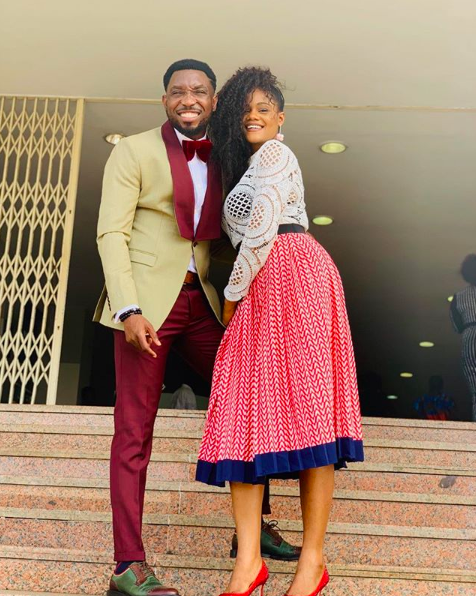 On Sunday, singer Timi Dakolo and his wife Busola Dakolo had a press conference where the singer narrated the events that have followed since the release of the interview where Busola accused Pastor Biodun Fatoyinbo of COZA of raping her twice when she was 16. Timi released a public statement thereafter. See the highlights below: […]

The post All You Need to Know about Timi & Busola Dakolo's Press Conference Over "Police Oppression & Victimisation" appeared first on BellaNaija - Showcasing Africa to the world. Read today!....
Published By: bellanaija - Sunday, 21 July
Older News

Busola Dakolo: COZA founder, Biodun Fatoyinbo reacts to PFN's probe report Daily News.,

(Today) - Founder and Senior Pastor of the Commonwealth Of Zion Assembly (COZA), Pastor Biodun Fatoyinbo has reacted to the Pentecostal Fellowship of Nigeria (PFN) probe report into allegations against him by...

Busola Dakolo: Fatoyinbo snubs panel as PFN concludes investigation Ikeja

(Yesterday) - He spoke during a briefing at Ikeja, Lagos. He said, "You will recall that at the beginning of this issue, many questions were asked as to what has the PFN...

COZA Pastor vs Busola Dakolo: Biodun Fatoyinbo shunned our investigative panel – PFN Daily News.,

(Yesterday) - The Pentecostal Fellowship of Nigeria, PFN, on Thursday, released its report on the investigation into the rape scandal surrounding the Senior Pastor of Commonwealth of Zion Assembly (COZA), Biodun Fatoyinbo....

Buhari appointed EFCC guests as ministers – Timi Frank Daily News.,

(Yesterday) - Political activist and former Deputy National Publicity Secretary of the All Progressives Congress (APC), Comrade Timi Frank has said that the corrupt pedigree of some personalities that now populate President...

COZA saga: Fatoyinbo snubs probe panel, says PFN Ilorin

(Yesterday) - Busola Dakolo had accused Fatoyinbo of raping her 20 years ago in Ilorin, Kwara State when she was still 16 years old. The PFN said because he refused to appear...