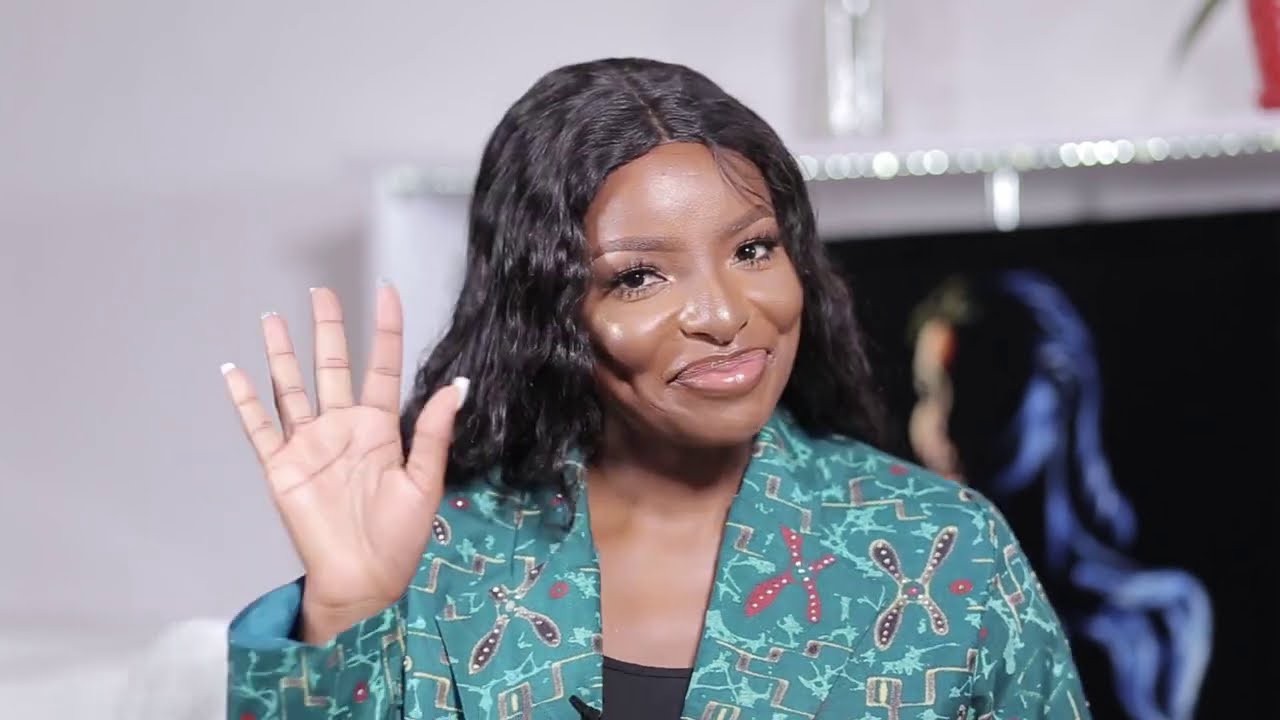 Arinola and Wathoni Anyansi discuss the sexual life of a woman after childbirth on episode 9 of "Baby Talk Show" Watch the new episode below: ?

The post Arinola talks Sexual Life after Child Birth on Episode 9 of "Baby Talk Show" with Wathoni Anyansi appeared first on BellaNaija - Showcasing Africa to the world. Read today!....
Published By: bellanaija - Friday, 22 January
Older News

Nigerians show me love – Osinbajo Daily News.,

(Yesterday) - Vice President Yemi Osinbajo on Monday thanked Nigerians for their show of love over the years. He spoke with State House correspondents after cutting his birthday cake at the Presidential...

IWD: DRAC Advocates Sexual Reproductive Rights For PLWDs  All News.

(Yesterday) - By Blessing Bature-Akpakpan,  As the world marks this year International Women's Day (IWD), the Disability Rights Advocacy Centre (DRAC) has advocated sexual and reproductive health (SRH) needs for Persons living...

Soye & David have a Lot to Discuss in Episode 5 of Diane Russet's Web Series "Ricordi" bellanaija

(Yesterday) - Diane Russet has dropped the fifth episode of her web series "Ricordi". In this episode, Soye and David have a lot to talk about, while Malik throws a party with "plus...

'Women are sometimes abandoned for giving birth to female child' Ebonyi

(Yesterday) - Most a time, women are being treated as nothing or as an outcast in society," an official of the National Human Rights Commission says....

FJ takes on the role of a counsellor on Episode 3 of Ndani TV's "Ratings" bellanaija

(2 days ago) - In this episode of "Ratings"?, FJ encounters a young woman who is seeking advice on behalf of a friend. What could possibly go wrong? The web series which follows the...

Watch Episode 13 (Kpakam Kpokom) of Basketmouth's Comedy Series "Papa Benji" on BN TV bellanaija

(3 days ago) - Episode 13 of Basketmouth's comedy series "Papa Benji" has dropped and you just have to see it. "Papa Benji" comedy features comic characters such as Nedu Wazobia, Broda Shaggi, Buchi, Senator,...

Another Hilarious Episode of Biodun Stephen's Comedy Web Series "Rofia Tailor Loran" is Here! bellanaija

(3 days ago) - Episode 4 of "Rofia Tailor Loran (RTL)" is right here on BN TV, and in this week's episode, Rofia gets a call from her aunty to come back to her...

Women Teach Sex: Seeking sexual pleasure from Nigerian men is so exhausting Press Release

(4 days ago) - … capture the thoughts of everyday Nigerian women on sexual health, … for security" [Loud laughter]. See Nigerian men are just a special … sexual perspectives? Chai. And Nigerian men...