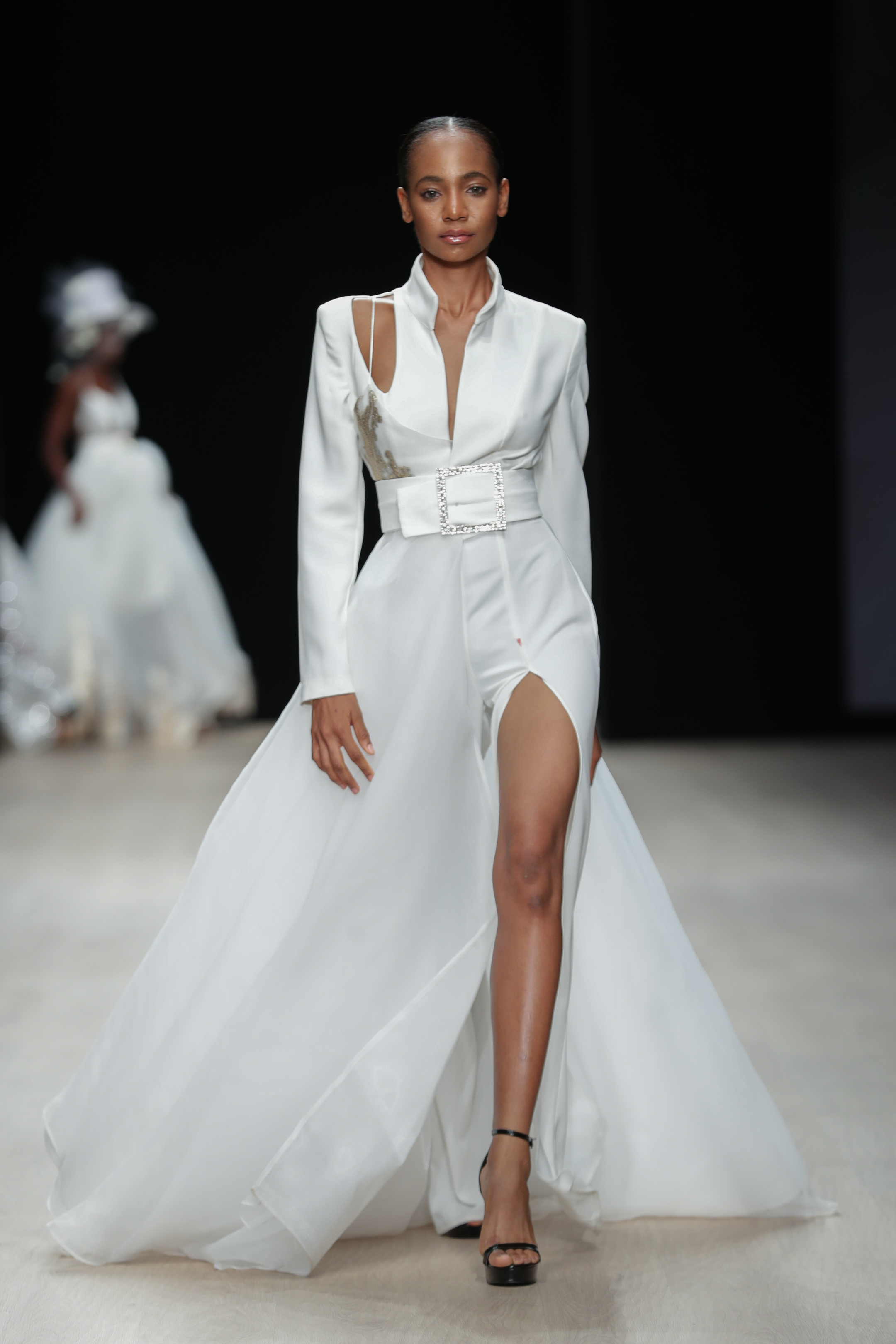 Day 3 of the ARISE Fashion Week 2019 runway shows have come to a close and here is your BellaNaija Style Runway Recap. Visit www.bellanaijastyle.com for more. See Style Temple's collection below: Photo Credit: Reze Bonna | rezebonna Follow the conversation on social @bellanaijastyle For more ARISE Fashion Week coverage visit www.bellanaijastyle.com.

The post ARISE Fashion Week 2019 – Runway Day 3: Style Temple appeared first on BellaNaija - Showcasing Africa to the world. Read today!....
Published By: bellanaija - Monday, 22 April
Older News

BellaNaija Style's Best Dressed Celebrities of the Week: Mihlali Ndamase, Sarah Langa, Lily Afe, Adebayo Oke-Lawal and More -Vote Now bellanaija

(Yesterday) - Lagos to Paris, Capetown to New York we've zigzagged the continent and the globe (via Instagram) and in no particular order, see our 10 most stylish looks of the past...

'Fashion Speaks By Defining One's Style' – Ruth Fanwo Lokoja

(Yesterday) - Ruth Roseline Fanwo, is the Chief Executive Officer of Raykon Home of Fashion Lokoja, Kogi State. The one stop fashion house executive, in this interview with Stellamaries Amuwa, believes that...

BUDX 2019 promises to be Thrilling with Teni the Entertainer, Kemi Adetiba, Tokyo James & Banky W bellanaija

(Yesterday) - 2019 edition of BUDX is here and it promises to be thrilling as music lovers, artists, and fashion enthusiasts will be ushered into a world of fun and excitement mingling,...

Confirmed: Thando Thabethe Is A True Fashion Star in Orapeleng Modutle bellanaija

(2 days ago) - Thando Thabethe brought the flares out at the Cell C Inanda Africa Polo Cup. The CÎROC ambassador was definitely in a fashionable mood in south African designer Orapeleng Modutle 2019....

Air Peace Overshoots Runway In Port Harcourt. All Passengers And Crew Unhurt NigerianVoiceNews

(2 days ago) - An Air Peace Flight P47291 with about 200 passengers and crew onboard from Abuja on Saturday skidded off the runway at the Port Harcourt Airport, Omagwa, while landing. However, there...

Passengers stranded as Port Harcourt airport runway shuts down Rivers.

(2 days ago) - Hundreds of passengers on domestic and international flights were left stranded (Saturday and Sunday) at the Port Harcourt International Airport, Rivers State, as the airport runway remained closed ......

No casualties as Air peace flight skids off runway in Port Harcourt Rivers.

(2 days ago) - The Federal Airport Authority of Nigeria (FAAN) said that there were no casualties during an incident in the Air Peace flight that skidded off Port Harcourt airport runway. Mrs Henrietta...

Averted Plane Crash: Nigeria Begins Investigation Into Air Peace Flight Incident At Port Harcourt Airport Rivers.

(2 days ago) - "The aircraft skidded off the runway to the left about 1300m from the runway 21 threshold at the Port Harcourt International Airport." The Accident Investigation Bureau (AIB) has dispatched a...

UPDATE: Plane Crash Averted In Nigeria As Boeing 737 Aircraft Skids Off Runway At Port Harcourt Airport News.,

(3 days ago) - An Air Peace aircraft, Boeing 737, skidded off the runway in Port Harcourt International Airport (PHIA), Port Harcourt, Rivers State.The aircraft, with 87 passengers onboard and six crew members, skidded...

Nigerian govt begins probe as Air Peace flight skids off runway Daily News.,

(3 days ago) - The Accident Investigation Bureau (AIB) has despatched a team to investigate the incident of an Air Peace flight, which skidded off the runway at Port Harcourt International Airport in Omagwa,...