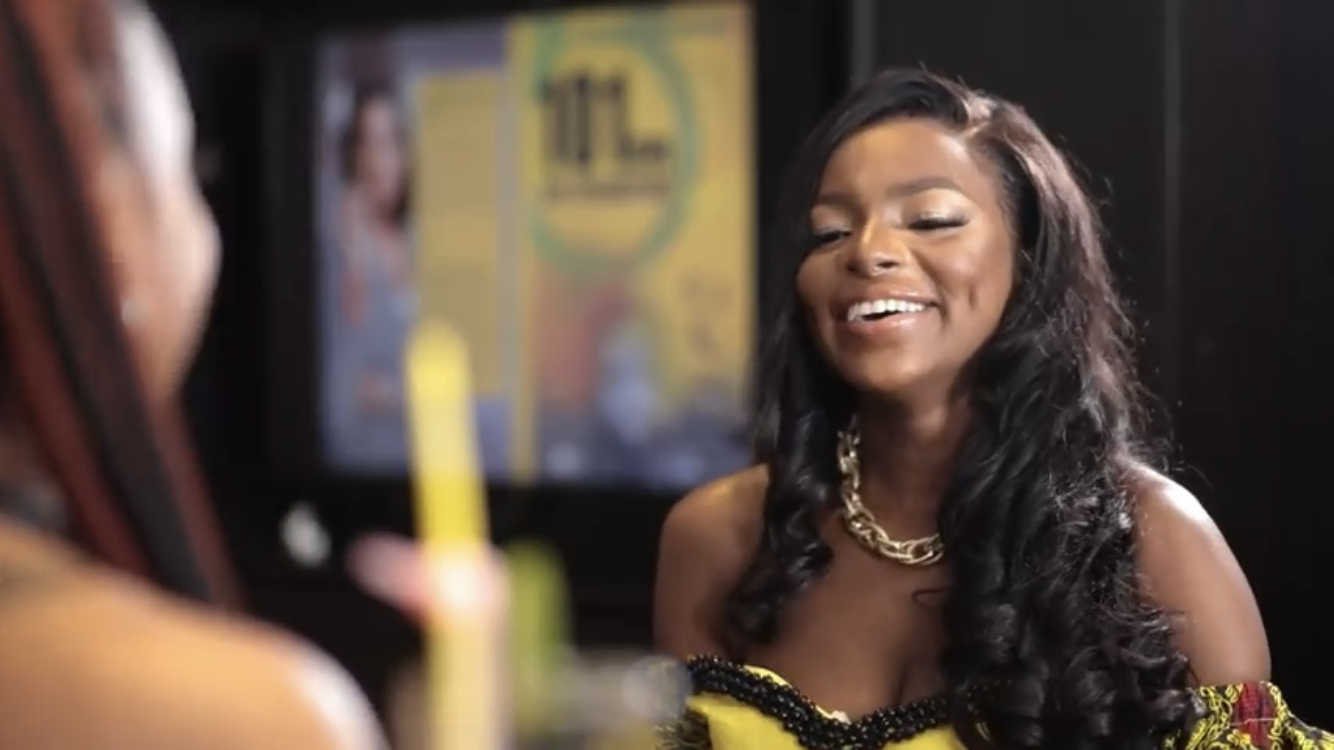 BBNaija 2020 reality star Wathoni Anyasi's "Baby Talk Show" has officially kicked off! In this new talk show, she hosts mothers from all walks of life and they share their delivery experiences, from hours of delivery to the due date and many more. In episode 1, Wathoni talks with Cynthia Obi-Uchendu about her delivery experience. Watch […]

The post #BBNaija's Wathoni Has a New Talk Show | Watch Episode 1 & 2 appeared first on BellaNaija - Showcasing Africa to the world. Read today!....
Published By: bellanaija - Tuesday, 1 December
Older News

Larry King, The King Of Talk Shows, Dies At 87 – Quick Biography About Him ghanacelebrities

(Today) - Larry King, the iconic talk show host who became famous for his straight forward questions, has died. He was 87 years. Before his death, he had been a broadcaster hosting...

COVID-19: US Talk Show Legend, Larry King Dies At 87 All News.

(Yesterday) - American talk show legend Larry King has died aged 87. He passed away this morning at Cedars-Sinai Medical Centre in Los Angeles after a battle with coronavirus He passed away...

Don't Miss Episode 7 (The Meeting) of Basketmouth's Comedy Web Series "Papa Benji" bellanaija

(Yesterday) - Episode 7 of Basketmouth's comedy web series "Papa Benji" is here. This episode is tagged "The Meeting". Off his, The Zing Network production company, "Papa Benji" comedy features comic characters...

Sisi Jemimah shares her Recipe for Making the Perfect Nigerian Vegetable Stew bellanaija

(Yesterday) - Sisi Jemimah is out with another episode of recipe tutorial on her YouTube channel. In this episode, she teaches her viewers how to prepare a delicious and perfect Nigerian vegetable stew....

Arinola talks Sexual Life after Child Birth on Episode 9 of "Baby Talk Show" with Wathoni Anyansi bellanaija

(2 days ago) - Arinola and Wathoni Anyansi discuss the sexual life of a woman after childbirth on episode 9 of "Baby Talk Show" Watch the new episode below: ?The post Arinola talks Sexual...

Peruzzi & Liya make a Hilarious Pair on this Episode of Ndani TGIF Show bellanaija

(2 days ago) - Peruzzi and DMW's first lady Liya are the hilarious pair taking on the TGIF crew in this episode of Ndani TGIF Show. Enjoy! ?The post Peruzzi & Liya make a...

It's Tade's First Day at Leon Towers on Episode 3 of The Naked Convos' "Little Black Book" bellanaija

(2 days ago) - In episode 3 of "Little Black Book", Tade wakes up to her first day at Leon Towers and things couldn't be going worse. Later in the day, Tade starts to...

Trouble in Paradise? Watch Episode 5 (Husband Snatcher) of "Grow Up Or Nuts" bellanaija

(2 days ago) - Setwerk Films has premiered episode five (Husband Snatcher) of "Grow Up Or Nuts" and it's so hilarious. Mudi's mum reacts hysterically as Kiki brings trouble into Reki and Mudi's paradise....

Will Mayowa have her Way? Watch Episode 6 (Chain Reaction) of Ndani TV's "Game On" bellanaija

(3 days ago) - Ndani TV has premiered episode 6 of its web series "Game On". In this episode, Saze and Mayowa meet up to discuss all that has happened and they are joined...

Mimi Onalaja & the Shady Bunch discuss Sliding in the DMs on Episode 7 of "Shade Corner" Season 4 bellanaija

(3 days ago) - Akah Nnani, Tamara, Noble, and Dayo are back with episode 7 of "Shade Corner" season 4. Amongst all the banter, facts and serious discussions are addressed concerning issues that the ideal Nigerian...