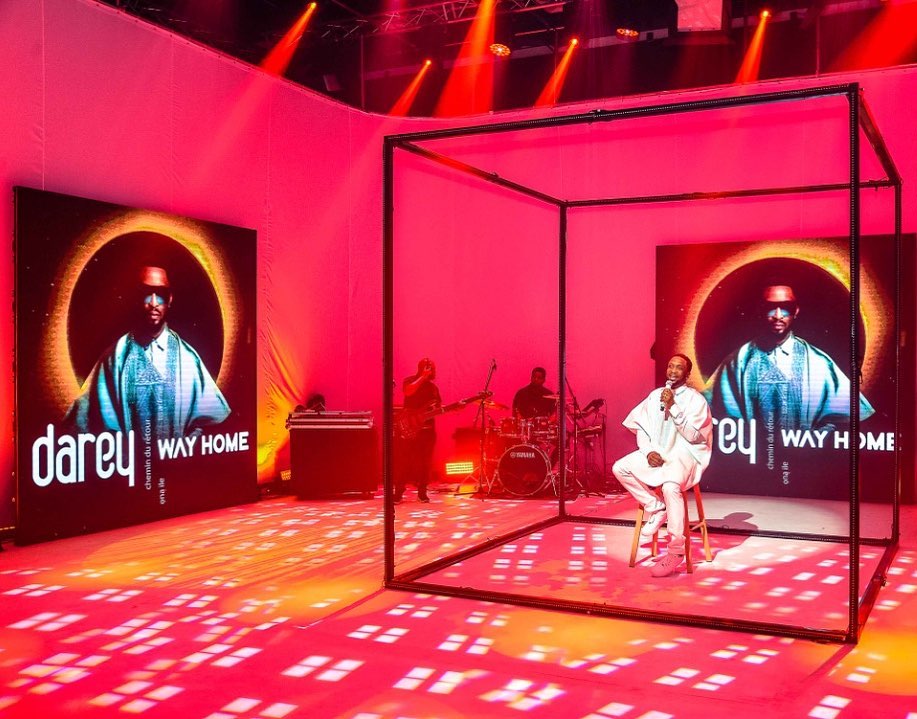 In the final episode of Darey's captivating "Way Home" DocuSeries, he gives us an exclusive live performance of all the hits from his newest EP "Way Home", complete with his band and dancers, colourful costumes and visuals in a way that only he knows how! Watch the video below:

The post Enjoy this Exclusive Live Performance from Darey on this Episode of "Way Home" appeared first on BellaNaija - Showcasing Africa to the world. Read today!....
Published By: bellanaija - Monday, 30 November
Older News

Don't Miss Episode 7 (The Meeting) of Basketmouth's Comedy Web Series "Papa Benji" bellanaija

(Yesterday) - Episode 7 of Basketmouth's comedy web series "Papa Benji" is here. This episode is tagged "The Meeting". Off his, The Zing Network production company, "Papa Benji" comedy features comic characters...

Arinola talks Sexual Life after Child Birth on Episode 9 of "Baby Talk Show" with Wathoni Anyansi bellanaija

(2 days ago) - Arinola and Wathoni Anyansi discuss the sexual life of a woman after childbirth on episode 9 of "Baby Talk Show" Watch the new episode below: ?The post Arinola talks Sexual...

Peruzzi & Liya make a Hilarious Pair on this Episode of Ndani TGIF Show bellanaija

(2 days ago) - Peruzzi and DMW's first lady Liya are the hilarious pair taking on the TGIF crew in this episode of Ndani TGIF Show. Enjoy! ?The post Peruzzi & Liya make a...

It's Tade's First Day at Leon Towers on Episode 3 of The Naked Convos' "Little Black Book" bellanaija

(2 days ago) - In episode 3 of "Little Black Book", Tade wakes up to her first day at Leon Towers and things couldn't be going worse. Later in the day, Tade starts to...

Will Mayowa have her Way? Watch Episode 6 (Chain Reaction) of Ndani TV's "Game On" bellanaija

(3 days ago) - Ndani TV has premiered episode 6 of its web series "Game On". In this episode, Saze and Mayowa meet up to discuss all that has happened and they are joined...

Mimi Onalaja & the Shady Bunch discuss Sliding in the DMs on Episode 7 of "Shade Corner" Season 4 bellanaija

(3 days ago) - Akah Nnani, Tamara, Noble, and Dayo are back with episode 7 of "Shade Corner" season 4. Amongst all the banter, facts and serious discussions are addressed concerning issues that the ideal Nigerian...

The Inspector is 'A Step Closer' to Solving his Case on episode 8 of "Inspector K" Season 3 bellanaija

(3 days ago) - A new episode is here! Inspector K is drawing closer and closer to solving this very lop-sided case. Things have become a little turpsy turvy on episode 8 (A Step...