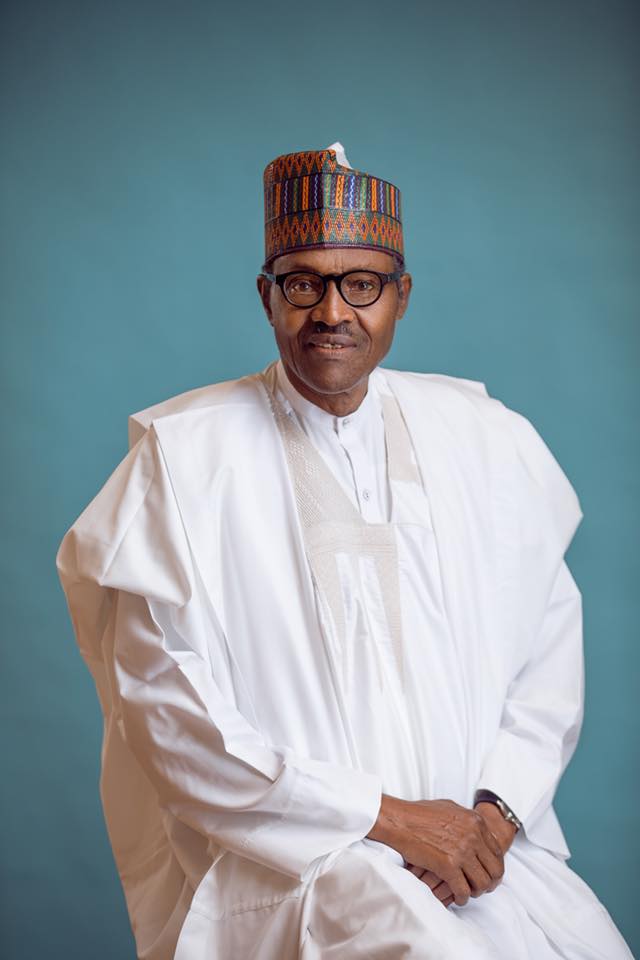 President Muhammadu Buhari has released his Easter message to Nigerians. Buhari's Special Adviser (Media & Publicity), Femi Adesina, shared the message on Facebook. Read below: PRESIDENT BUHARI'S 2019 EASTER MESSAGE TO NIGERIANS I rejoice with all Nigerians, especially our Christian brethren on the glorious occasion of the celebration of Easter 2019. Easter is the most […]

The post Read President Buhari's Easter Message to Nigerians appeared first on BellaNaija - Showcasing Africa to the world. Read today!....
Published By: bellanaija - Thursday, 18 April
Older News

We're Resolved to Execute Projects That Will Change Narrative for Nigerians - Buhari News,.,

(Today) - [Vanguard] President Muhammadu Buhari yesterday pledged that his administration will continue to implement policies and execute people-oriented projects that will change the narrative for Nigerians....

Nigerians Need Immediate Jobs, Rewane Tells Buhari News.,

(Yesterday) - Economist and financial analyst, Bismarck Rewane, has urged President Muhammadu Buhari to create immediate jobs for Nigerians.Rewane said this on Thursday during a programme on Channels Television.President Muhammadu Buhari had said...

Buhari to Visit South Africa Over Xenophobic Attacks On Nigerians News,.,

(Yesterday) - [This Day] Abuja -President Muhammadu Buhari will embark on a state visit to South Africa as part of the efforts to put an end to incessant xenophobic attacks on Nigerians...

Buhari's Govt Has Fooled Nigerians - Secondus News,.,

(Yesterday) - [Daily Trust] Abeokuta -The National Chairman of the PDP, Prince Uche Secondus, has said the President Muhammadu Buhari-led APC government has fooled Nigerians with unfulfilled promises....

Buhari's New Cabinet Will Not Disappoint Nigerians - Support Group News,.,

(Yesterday) - [Daily Trust] The Presidential Support Committee (PSC) has urged Nigerians to keep faith with the new ministers that were sworn in yesterday by President Muhammadu Buhari....

Buhari's Cabinet Made Up Of Corrupt, Recycled Looters, Says PDP News.,

(2 days ago) -  The Peoples Democratic Party has described President Muhammadu Buhari's new cabinet as a team made up of persons "indicted for corruption and treasury looting".The party made its position known in...

Read President Buhari's Speech at Ministerial Inauguration bellanaija

(2 days ago) - The following is the speech delivered by President Muhammadu Buhari during the inauguration of his cabinet members on Wednesday. ** Today marks another milestone in the history of my second...

Ministerial inauguration: PDP attacks Buhari, says president made poor parade of failures Daily News.,

(2 days ago) - The Peoples Democratic Party (PDP) on Wednesday described the inauguration of ministers by President Muhammadu Buhari as a "poor parade of recycled foot-travelers, many of whom have failed Nigerians in...

What Buhari said during swearing-in of new Ministers [Full text] Daily News.,

(2 days ago) - President Muhammadu Buhari on Wednesday, sworn-in 43 Ministers at the Presidential Villa, Abuja.   The President, in his address, listed some of the achievements of his government in the last...

Nigerians react to Buhari's assigning of portfolios to 43 ministers Daily News.,

(2 days ago) - A cross-section of Nigerians has reacted to the portfolios assigned to the 43 ministers by President Muhammadu Buhari on Monday. DAILY POST had reported that President Buhari on Wednesday swore-in...