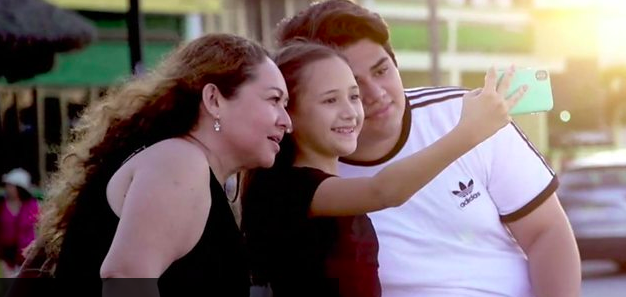 What's it like to have millions of fans when you're 10? What's it like to have thousands of people insult or adore you? Welcome to the strange world of social media superstars. BBC's Stephanie Hegarty meets the young people whose lives are built around likes, but are increasingly suffering from mental health problems and burn […]

The post This BBC Documentary Highlights Burnout from Being a Social Media Superstar | WATCH appeared first on BellaNaija - Nigeria breaking & top news to the World 24/7. Read Today....
Published By: bellanaija - Friday, 11 January
Older News

Facebook approve stricter adverts rules to Nigeria, others tv360nigeria

(2 days ago) - Social media giant Facebook is saying that it would extend some of its political advertising rules and tools for curbing election interference to India, Nigeria, Ukraine and the European Union...

WATCH: Atiku's Comments on Privatising NNPC & Enriching his Friends that's Got People Talking bellanaija

(2 days ago) - A clip from PDP presidential candidate Atiku Abubakar's comments on Wednesday is making the rounds on social media. Atiku was addressing the business community in Lagos at an event themed "Getting...

Speed Darlington discusses Family, Music Inspiration & Spirituality on Media Room Hub | WATCH bellanaija

(3 days ago) - Media Room Hub, as part of its January 2019 edition, had an exclusive chat with Speed Darlington From his proposed partnership Bobrisky which the latter rejected, to keeping of hair...