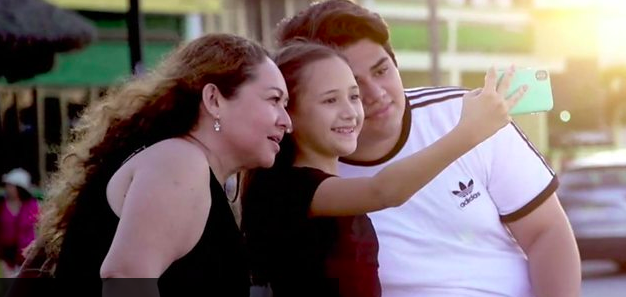 What's it like to have millions of fans when you're 10? What's it like to have thousands of people insult or adore you? Welcome to the strange world of social media superstars. BBC's Stephanie Hegarty meets the young people whose lives are built around likes, but are increasingly suffering from mental health problems and burn […]

The post This BBC Documentary Highlights Burnout from Being a Social Media Superstar | WATCH appeared first on BellaNaija - Nigeria breaking & top news to the World 24/7. Read Today....
Published By: bellanaija - Friday, 11 January
Older News

Social Media is Going Blue for #Sudan – You Can Too! bellanaija

(Yesterday) - Amnesty International has said it has new evidence showing that the Sudan Government forces have continued to commit war crimes and other serious human rights violations on its citizens. To...

Patapaa's 'Born One' Obroni Girlfriend is Shaped Like Fiona From Shrek – Social Media User ghanacelebrities

(Yesterday) - Patapaa and his lovely foreign girlfriend have taken over social media from a dormant Shatta Wale and Stonebwoy today, with numerous revelations coming out about the new queen of the...

BN Hot Topic: Why Are People Not Watching the Women's Football World Cup as Much as they Watch Men's? bellanaija

(Yesterday) - A few days ago the US media was discussing the wage gap between their male and female football teams. Their argument: That the female team broke records by defeating Thailand...

Social media will never edge out conventional media – Veteran journalist Dutse

(Yesterday) - He said this in Dutse on Friday. He explained that while conventional media such as major newspapers, television broadcasting companies and business magazines always have sources and attribution, ......

DSS declares nation wide crackdown on Social Media users Our News

(3 days ago) - The State Security Service on Wednesday announced a nationwide crackdown on individuals allegedly caught posting inciting materials on the Internet,...The post DSS declares nation wide crackdown on Social Media users...