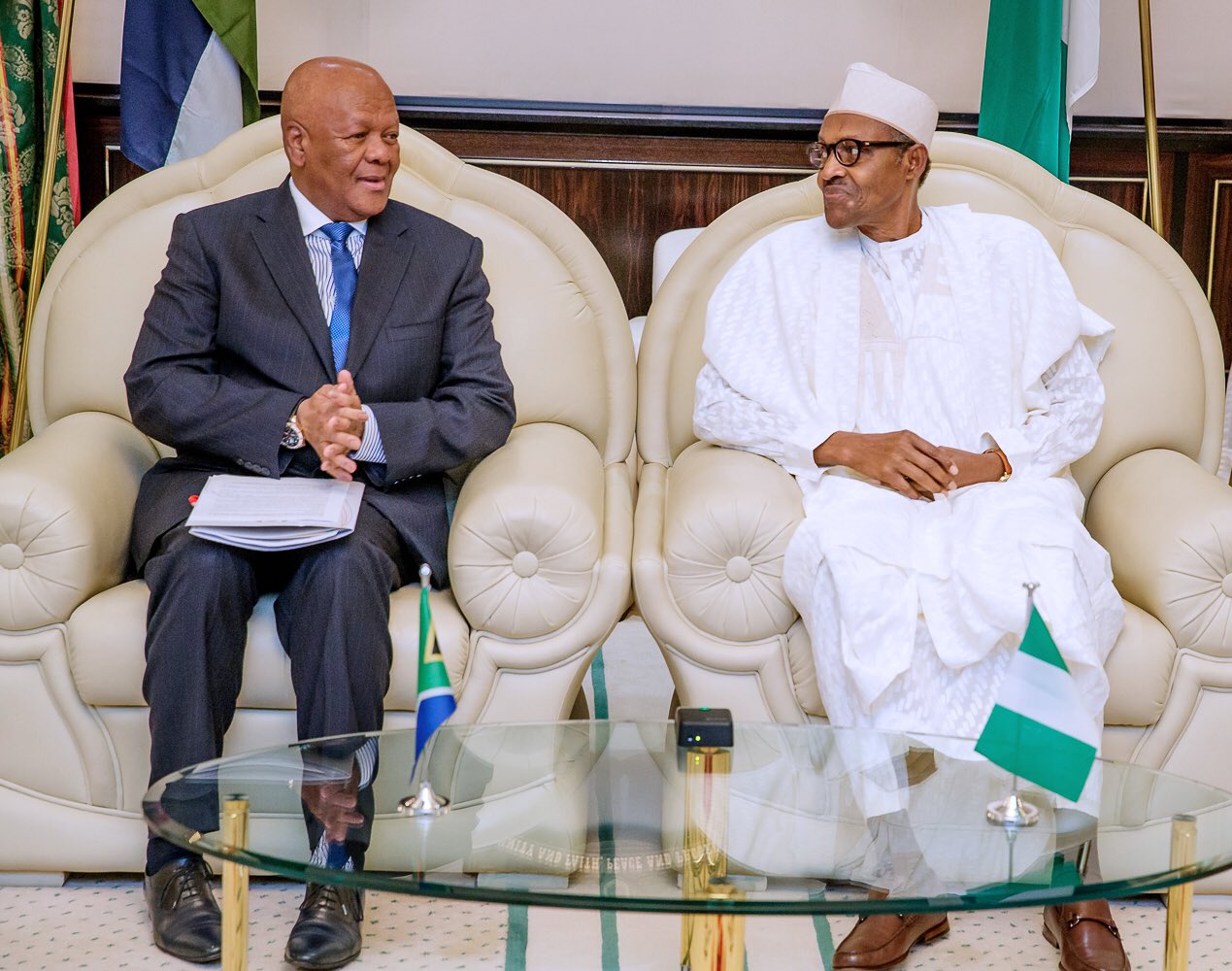 The delegation from South Africa's president Cyril Ramaphosa sent to deliver messages of solidarity to Nigeria, has met with President Muhammadu Buhari, at the presidential villa in Abuja. The delegation led by Jeff Radebe, tendered a formal apology to Nigeria over the xenophobic attacks on Nigerians in South Africa. Speaking with State House Correspondents after the meeting, […]

The post Xenophobia: President Buhari Receives South African Envoy In Abuja appeared first on BellaNaija - Showcasing Africa to the world. Read today!....
Published By: bellanaija - Tuesday, 17 September
Older News

How Aisha Buhari attacked me in Aso Villa – Mamman Daura's daughter alleges [AUDIO] Daily News.,

(Today) - Fatima, one of the daughters of Mamman Daura, President Muhammadu Buhari's nephew, has accused the wife of the President, Aisha Buhari of attacking her inside the Presidential Villa in Abuja....

South East govs to meet with Buhari over welfare of Igbos Daily News.,

(Yesterday) - The South-East Governor's Forum resolved on Monday to take up the issues concerning the welfare of the people of the zone with President Muhammadu Buhari. The Chairman of the forum,...

Group advises President Buhari against return of toll gates, says decision shameful Daily News.,

(Yesterday) - The South East Revival Group (SERG) has described as shameful and insensitive for the federal government of Nigeria to contemplate a reintroduction of toll gates on any Nigerian road, let...

Buhari Bemoans Sexual Harassment in School News,.,

(3 days ago) - [This Day] Abuja -President Muhammadu Buhari yesterday in Abuja called for stricter laws against sexual harassment in Nigerian schools....